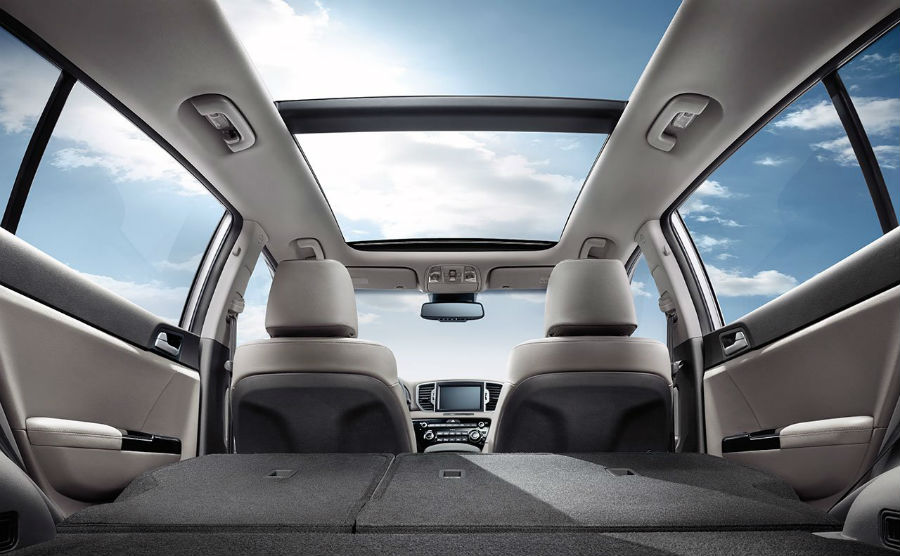 Car window technology has evolved over the years. Therefore, making decisions about them can be difficult. However, we'll discuss everything you need to understand about these new window technologies below:
Panoramic Sunroofs: Costly and Fragile
The panoramic sunroof keeps passengers out of the weather while providing a convertible's open sky views. These sunroofs are usually made from one or multiple large panes of glass. One section often slides back before the cabin opens.
Manufacturers use the same tempered glass used for side windows to make panes for sunroofs. Product designers make the tempered glass in a way that creates tension across the pane. Consequently, it shatters into small, rounded bits less likely to cause harm than standard glass when it fails. However, replacing tempered glass when making collision repairs can be pretty expensive. 
Heads-Up Display: More than Convenience
The risk of having accident increases when driving whenever your eyes are away from the road. Heads-Up displays, or "HUDs," show crucial information over your view when driving, reducing the need to move your eyes away from the road. These displays show any critical notice you need to know while driving. These include:
Navigation instruction

Lane tracking

Forward and blind spot collision alerts

Your current speed and speed limit

The following distance between you and the car ahead of you in seconds

Infotainment information such as phone status and audio information
Your windshield must be made of polarized glass material, provided the HUD screen directly displays information on the windshield. The polarization layer shows the display projection without blocking your view. 
However, some manufacturers use a separate screen for HUD to save screen replacement costs since polarized windshields can cost twice the price of their regular glass counterparts. However, paying extra for polarized windshields can safely avoid an accident.
Window Tint
Modern window tint isn't just about style. It protects your skin from UV light that can damage your skin and deteriorate your vehicle's interior. Modern films don't have to be dark to protect against UV and heat. As a result, your car becomes more comfortable, reducing the sun damage that can cause cracked interior pieces.
Spectrum Collision is the right auto body shop in Irvine, CA, to visit whenever you need collision repair. We offer reliable auto body repair services and car maintenance that your vehicle needs to stay in the proper working condition. Our skilled and certified technicians know how to operate various advanced equipment to repair new or old vehicles. Contact us to schedule an appointment; we are excited to assist you with your repairs!