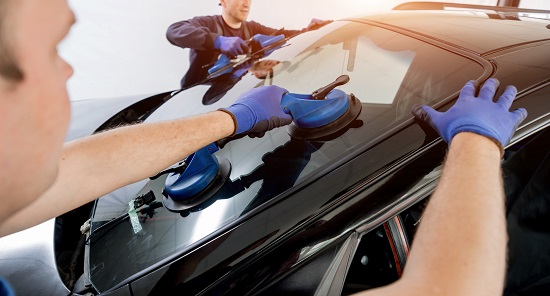 If a hailstorm, flying waste, or an accident damages your glass, your car is undrivable. It becomes harmful to you and other road users. When can the broken glass be repaired, and does it matter if you use an aftermarket part as a replacement? These are essential things to learn about auto glass repair and replacement.
What is Auto glass?
Vehicle producers make laminated glass by placing plastic between two panes of glass and using both pressure and heat to join the layers together. The plastic's flexibility allows it to absorb shocks from the road and impact with a piece of rock and other substances.
The plastic component also deflects the UV light, shielding the passengers and interior components from sun damage. In addition, the plastic holds the glass layers together whenever it breaks, hindering its shard from shattering. As a result, it makes it less dangerous if the front passenger and driver hit the windshield in the case of an accident.
When Can Glass Be Repaired?
When a glass is scratched, it is closer to total damage. Thus, it would be best if you replaced it. A fresh batch of resin filler made to match the current weather condition can fix a laminated glass. You only need a pressurized syringe, UV light, and cleaning kits.
However, resin does not restore the strength of the pane, which means the glass has to be replaced if it has a crack on the edge. In addition, repairs often leave residues on the screen, which can hinder your vision if it's directly in the line of view. These blemishes also tamper with your car's driving aids and active safety systems if it blocks a sensor.
OEM vs. OEE Replacement Glass
Original equipment manufacturer (OEM) glass is very similar to the glass that comes with your vehicle. On the other hand, third-party manufacturers make Original equipment equivalent (OEE) glass with the exact specifications of your car's OEM glass. Auto safety is of crucial importance and regulation. As a result, it is pretty challenging to differentiate between OEM and OEE glasses apart from their labels.
Complete Collision Repair You Can Trust
Whenever you need full auto body services for your vehicle, visit Spectrum Collision. Our auto body shop has a long list of quality collision repairs ranging from glass repair and replacement to recreating custom paint jobs on your car. In addition, we have ASE-certified technicians at Irvine, CA's I-CAR Certified service center.
Our vehicle repair center has modern and antique equipment needed to get your vehicle in the proper working condition. We are excited to handle your auto body repair. Visit us today or call us to schedule an appointment.