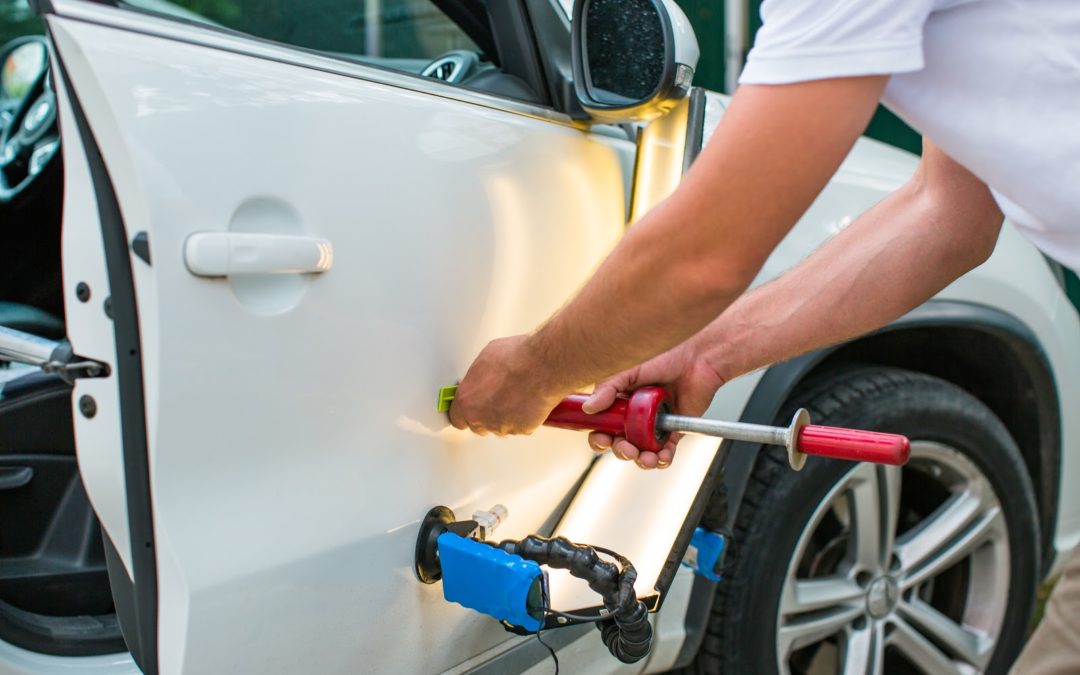 You have taken time to give your car the adequate care it needs. You always have carefully secured parking space for your vehicle in every lot. You'd never miss changing the oil of your car, and you keep receipts for every service appointment. You have ensured that your vehicle runs smoothly and without hiccups.
All of a sudden, your car ends up with a dent. That can be pretty disheartening and disappointing. How the dent occurred doesn't matter as much as getting the professional hands to solve the mystery. All you need is Spectrum Collision Repair Center when you find yourself in this situation. Spectrum Collision is a collision repair center specializing in all forms of collision repair.
Be rest assured that skilled and well-trained professionals are on standby, willing, and happy to have your car fixed and ready to roll. We offer paintless dent repair that makes your car look as good and smooth as new. We give you the best and ensure that you are satisfied with all of our services at all times.
Professional technicians handle numerous large dents and even minor ones with the aid of advanced-tech paintless dent repair at Spectrum Collision Centres. The evaluation is done to figure out whether the process will be effective for your car repair or not. Once this has been done, it only takes a few moments before the repair is finalized. 
This, unlike the traditional method, saves time and effort. You won't have to struggle with sandpaper and paint. Likewise, it ensures perfection in the course of the repair.
Why Should You Repair Paintless Dent at Spectrum Collision? 
Dents are usually disfiguring and unappealing. Also, dents have adverse influences when it comes to trade-in or selling your car. As a result, fixing dents on your vehicle correctly and on time helps maintain its value. 
Only Spectrum Collision boasts effective paintless dent repair in Irvine, CA. The professionals at Spectrum Collision Centres are experienced and are conversant with the whole process. Our experts are always available and happy to assist. Our services over the years have earned merited accolades from all our customers. 
Spectrum Collision in Southern California is the best collision repair center for any range of vehicles. Regardless of your model, we are your top choice in car maintenance and paintless dent repair. We provide a team of engineers and mechanics who work round the clock to ensure optimum auto body repair. 
With this, we assure you of the quality of services and repair. Spectrum Collision is a quality confidence and value repair center with top priority customer satisfaction. Visit our auto body shop near Lake Forest today. We also serve drivers near Costa Mesa and Mission Viejo. We are always looking forward to assisting you.