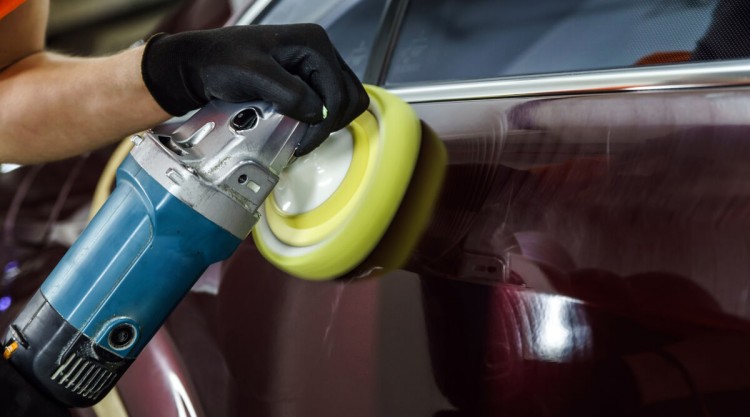 Buffing is almost like dark magic in the auto detailing world. It offers many solutions, from fixing microscopic scratches to removing significant collision damages. Practically, it is the most thorough repair performed on existing paint. As a result, buffing is the best option for you if polishing and cleaning fail to restore the shine of your vehicle. 
What is Buffing?
Buffing involves polishing compounds to remove a thin layer of paint and scratches from the surface of your car. Polishing helps to conceal significant scratches until they become less visible. The uneven nature of the paint surface and damage from the exposure to different chemical elements make the spot appear dull. However, these polishing compounds help restore the car's shine to its original state.
Types of Buffing
Hand Buffing
This involves using a mild polishing compound and rag to remove paint from a small area. It helps to level out the paint surface close to a minor scratch to make it invisible.
Orbital Buffing
This involves using an orbital buffer with a revolving foam disc to remove paint from a vehicle's surface. It moves in a circular way to prevent the foam from staying at a spot for a long time. It is not as extreme as high-speed buffing. As a result, professionals are the ones who use it to finish work. 
High-Speed Buffing
The high-speed buffing uses a more extensive and higher-speed buffer to remove the paint quickly. Although it fixes significant damage fast, it can damage the paint easily. High-speed buffing should be left to professionals, unlike hand and orbital buffing that an amateur can attempt. 
However, it is essential to know that buffing has more complexities than its application. Various budding pads and polishing compounds have unique designs and work for specific purposes. They range from heavy oxidation removal to finishing. As a result, only a professional with an in-depth understanding of the process can combine these procedures to achieve the best results. 
Where Can I Get My Car Buffed?
Spectrum Collision in Irvine, CA, is your one-stop auto body shop for quality and reliable buffing service. We are a certified vehicle repair center with in-depth knowledge of factory paint formulations. We provide professional advice on how to restore your car's paint. Kindly bring in your vehicle and let us give your car the auto body repair it needs. We are happy to have you at our shop!